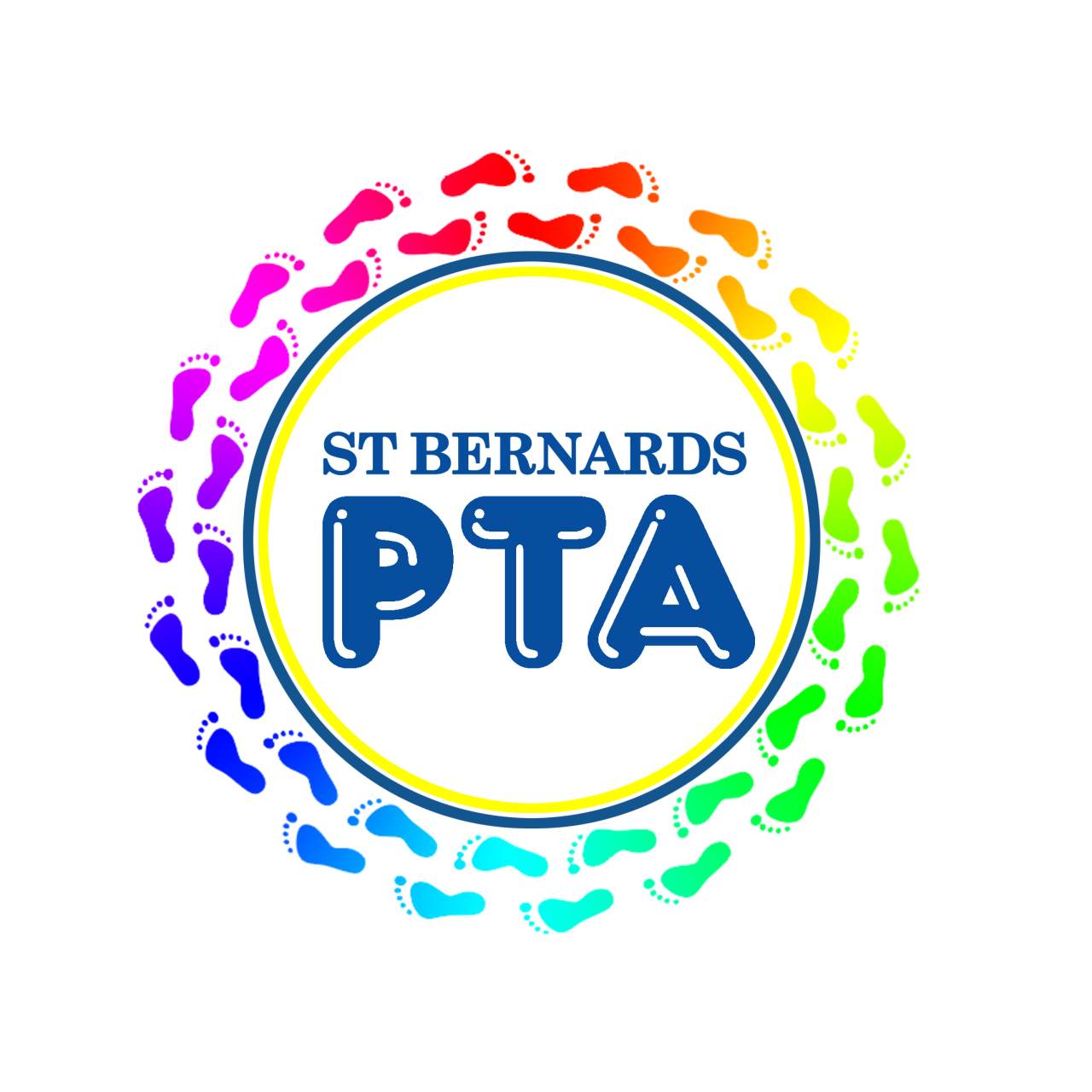 St Bernard's PTA (Parent Teacher Association) are a group of parents and teachers that meet regularly to organise a variety of fund-raising and social events throughout the year.
Newsletter
Click here to read our latest newsletter:
PTA Easy Fundraising
Did you know that whenever you buy anything online – from your weekly shop to your annual holiday – you could collect a free donation for St Bernard's Catholic Primary School.
There are over 3,000 shops and site on board ready to make a donation, including Amazon, eBay, John Lewis, Booking.com and Sainsbury's – and it doesn't cost you a penny extra!
It's really simple, all you have to do is:
1. Join.
Head to https://www.easyfundraising.org.uk/causes/stbernardsshirehampton/ and sign up for free.
2. Shop.
Every time you shop online, go to easyfundraising first, pick the retailer you want and start shopping.
3. Raise.
After you've checked out, that retailer will make a donation to us for no extra cost whatsoever! There are no catches or hidden charges and St Bernard's will be really grateful for your donations.
Thank you for your support.
Past PTA Events
PTA Disco
PTA DISCO Thank you to everyone who came and supported this PTA event yesterday. It was a great success and we raised a fantastic.... £435.80! Well done Everyone!!
PTA Easter Bunny Draw
We had some very imaginative entries for our name the bunny competition and raised £108.30p. Thank you everyone for your support and huge congratulations to our winner!!
PTA Spring Disco
Spring Disco The PTA would like to thank the parents and members of staff that gave up their valuable time yesterday to help at the spring disco. It was a great evening! Our children had a most fabulous time and we raised an amazing £480 for our school! This will go towards our Year 6 leavers gift and donation to their end of school party, and will welcome all our new children, starting in September, with a St Bernard's bookbag. Thank you to everyone who came along and boogied with us (and a special mention to Year 5 - who knew they were such fabulous dancers! And the Mum and Dad who joined the kids on the dancefloor for 'All you need is love').
Join The PTA!
Join us and help to fundraise for our school and organise exciting events for our children
Email us to find out more or join our facebook group - you can help us make a difference!
PTA Questionnaire Please download and complete our feedback questionnaire
The PTA are:
Sara Roberts and Ewan Dunford - secretary
Cassie Weeks - Treasurer
Eugenie Griffiths - vice chair
Gemma Widdowfield - Assistant
Celine Norman - Risk assessor and licensing
Victoria Bushell - Chair